Accreditation Manager Plus (AMP®)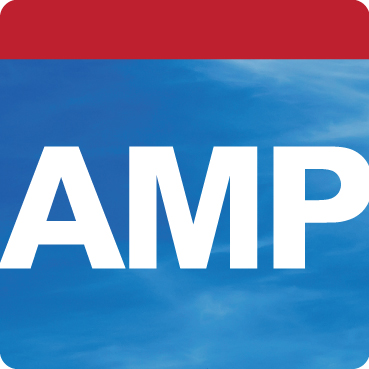 Accreditation Manager Plus (AMP®) is the software solution for managing your Joint Commission compliance preparation process. AMP simplifies self-assessment across your organization and provides a central location for all accreditation activities. Rely on robust reporting and interactive dashboards for management.  And, when it comes time for completing your organization's Focused Standards Assessment (FSA), simply export your AMP scoring data directly to The Joint Commission Direct Connect website.
Online time-saver for continuous compliance:
Simplify self-assessment across your organization with a central location for all accreditation preparation activities
When it's time to complete your FSA simply export your AMP scoring data directly to The Joint Commission site
Ability to download RFI's from your most recent triennial survey into AMP
Divide assessment responsibilities among staff and monitor effort as well as results
Create crosswalks
Link documentation to standards for easy archival access
Create plan of action for non-compliant standards
Customized reporting features and interactive dashboards
E-dition® is included!
With each purchased license of AMP, JCR's E-dition software is included. Current accreditation standards and requirements of The Joint Commission are just a few clicks away. E-dition delivers 24/7 web-based access to all the content printed in the Comprehensive Accreditation Manual.
Approximately 77 percent of the nation's hospitals are currently accredited by The Joint Commission, and approximately 88 percent of hospitals that are accredited in the United States are accredited by The Joint Commission.
Helps organize and strengthen patient safety efforts – Patient safety and quality of care issues are at the forefront of Joint Commission standards and initiatives.   
Strengthens community confidence in the quality and safety of care, treatment and services – Achieving accreditation makes a strong statement to the community about an organization's efforts to provide the highest quality services. 
Provides a competitive edge in the marketplace – Accreditation may provide a marketing advantage in a competitive health care environment and improve the ability to secure new business. 
Improves risk management and risk reduction – Joint Commission standards focus on state-of-the-art performance improvement strategies that help health care organizations continuously improve the safety and quality of care, which can reduce the risk of error or low quality care.  
May reduce liability insurance costs – By enhancing risk management efforts, accreditation may improve access to and reduce the cost of liability insurance coverage.
Provides education to improve business operations – Joint Commission Resources, the Joint Commission's not-for-profit affiliate, provides continuing support and education services to accredited organizations in a variety of settings. 
Provides professional advice and counsel, enhancing staff education – Joint Commission surveyors are experienced health care professionals trained to provide expert advice and education services during the on-site survey.
Provides a customized, intensive review – Joint Commission surveyors come from a variety of health care industries and are assigned to organizations that match their background. The standards also are specific to each accreditation program so each survey is relevant to your industry.
Enhances staff recruitment and development – Joint Commission accreditation can attract qualified personnel, who prefer to serve in an accredited organization. Accredited organizations also provide additional opportunities for staff to develop their skills and knowledge.
Provides deeming authority for Medicare certification – Some accredited health care organizations qualify for Medicare and Medicaid certification without undergoing a separate government quality inspection, which eases the burdens of duplicative federal and state regulatory agency surveys.
Recognized by insurers and other third parties – In some markets, accreditation is becoming a prerequisite to eligibility for insurance reimbursement and for participation in managed care plans or contract bidding.
Provides a framework for organizational structure and management – Accreditation involves preparing for a survey and maintaining a high level of quality and compliance with the latest standards. Joint Commission accreditation provides guidance to an organization's quality improvement efforts. 
May fulfill regulatory requirements in select states – Laws may require certain health care providers to acquire accreditation for their organization. Those organizations already accredited by The Joint Commission may be compliant and need not undergo any additional surveys or inspections.
Provides practical tools to strengthen or maintain performance excellence – The Leading Practice Library offers good practices submitted by accredited organizations. The Targeted Solutions Tool, an interactive web-based tool from the Joint Commission Center for Transforming Healthcare, allows accredited organizations to measure their organization's performance and helps them find customized solutions for challenging health care problems.
Aligns health care organizations with one of the most respected names in health care – Being accredited by The Joint Commission helps organizations position for the future of integrated care
The Joint Commission Perspectives (The Official Newsletter of The Joint Commission)
The Joint Commission Perspectives is your primary source for changes to accreditation and certification standards, requirements, and Joint Commission initiatives, including the new scoring and decision process.
In addition to coverage of standards and the survey/review process changes, exciting regular features provide expert direction and commentary. Here's some of what you'll gain from Perspectives:
In Sight allows you to monitor changes to standards, survey processes, and key initiatives before they are approved, so you are always in-the-know about what's happening at The Joint Commission.
The Fact on Fiction identifies inaccurate and misleading information published about Joint Commission initiatives by organizations not affiliated with The Joint Commission and provides the correct information straight from The Joint Commission experts.
Sentinel Event Alert reviews each issue of Sentinel Event Alert and provides you with the root causes, risk-reduction strategies, and recommendations to improve care that you need to review for application in your organization.
The Joint Commission Requirements 
The Joint Commission Requirements page is your complete online source for standards revisions published in Perspectives since your accreditation manual was last issued or updated. Quickly and easily find all recent standards revisions affecting your organization here in one place.
Watch the video and learn from our leaders about which periodical fits your needs.
Joint Commission standards are developed with input from health care professionals, providers, subject matter experts, consumers, and government agencies (including the Centers for Medicare & Medicaid Services). They are informed by scientific literature and expert consensus and reviewed by the Board of Commissioners. New standards are added only if they relate to patient safety or quality of care, have a positive impact on health outcomes, meet or surpass law and regulation, and can be accurately and readily measured. 
The Joint Commission standards are NOT available on this website. The standards are available in print and electronic formats and can be purchased from Joint Commission Resources.
The standards development process includes the following steps:
Emerging quality and safety issues suggesting the need for additional or modified requirements are identified through the scientific literature or discussions with The Joint Commission's standing committees and advisory groups, accredited organizations, professional associations, consumer groups or others.
The Joint Commission prepares draft standards using input from technical advisory panels, focus groups, experts and other stakeholders.
The draft standards are distributed nationally for review and made available for comment on the Standards Field Review page of The Joint Commission website. 
After any necessary revisions, standards are reviewed and approved by executive leadership.
The survey process is enhanced, as needed, to address the new standards requirements, and pilot testing of the survey process is conducted.
Surveyors are educated about how to assess compliance with the new standards.
The approved standards are published for use by the field.
Once a standard is in effect, ongoing feedback is sought for the purpose of continuous improvement.